Welcome to Las Palmas by The Sea
Discover one of the Top Puerto Vallarta All Inclusive Resorts
The romantic coast of the Mexican Pacific feels like paradise and is home to one of the most spectacular beach hotels in Puerto Vallarta: Las Palmas by the Sea. This is an All Inclusive resort that really has it all; it's located minutes away from the Malecón, one of the most popular and classic areas of Puerto Vallarta where you'll find the most vibrant nightlife, the tastiest Mexican and international food you've ever tried and the typical cultural mix of Puerto Vallarta.
And when we say that Las Palmas by the Sea is an All Inclusive hotel, we really mean it. We're talking about being ocean front, you won't even need to leave your bed to contemplate the waves and the sun, and when you feel like you can't control yourself no more and you need to feel the water, come down to one of our beautiful pools, or if you prefer, drink a delicious piña colada in our panoramic jacuzzi with ocean views.
Escape to Mexico's spectacular Pacific coast at Las Palmas by the Sea, an all-inclusive resort just moments from Puerto Vallarta's vibrant Malecón esplanade. Step into our lobby and immediately feel the warm, inviting ambiance of a family-friendly hotel with an authentic Mexican touch. Spend your days lounging and relaxing at our beachfront resort while you take in uninterrupted ocean views. Relax by one of two swimming pools framed by whispering palm trees or in our panoramic Jacuzzi overlooking the sea.
Las Palmas by the Sea
Family Pool and Adults Only Pool
We have the best of two worlds. One of our pools to spend an unforgettable family time with your kids, playing and laughing all you want. And another pool where you'll be able to relax, read your book and drink your cocktails, in a sophisticated atmosphere only for adults.
Las Palmas by the Sea
Prevention measures
At Las Palmas by the Sea we have developed an improved cleaning and sanitation plan that consists of added precautionary measures throughout all aspects of the guest and team member experience.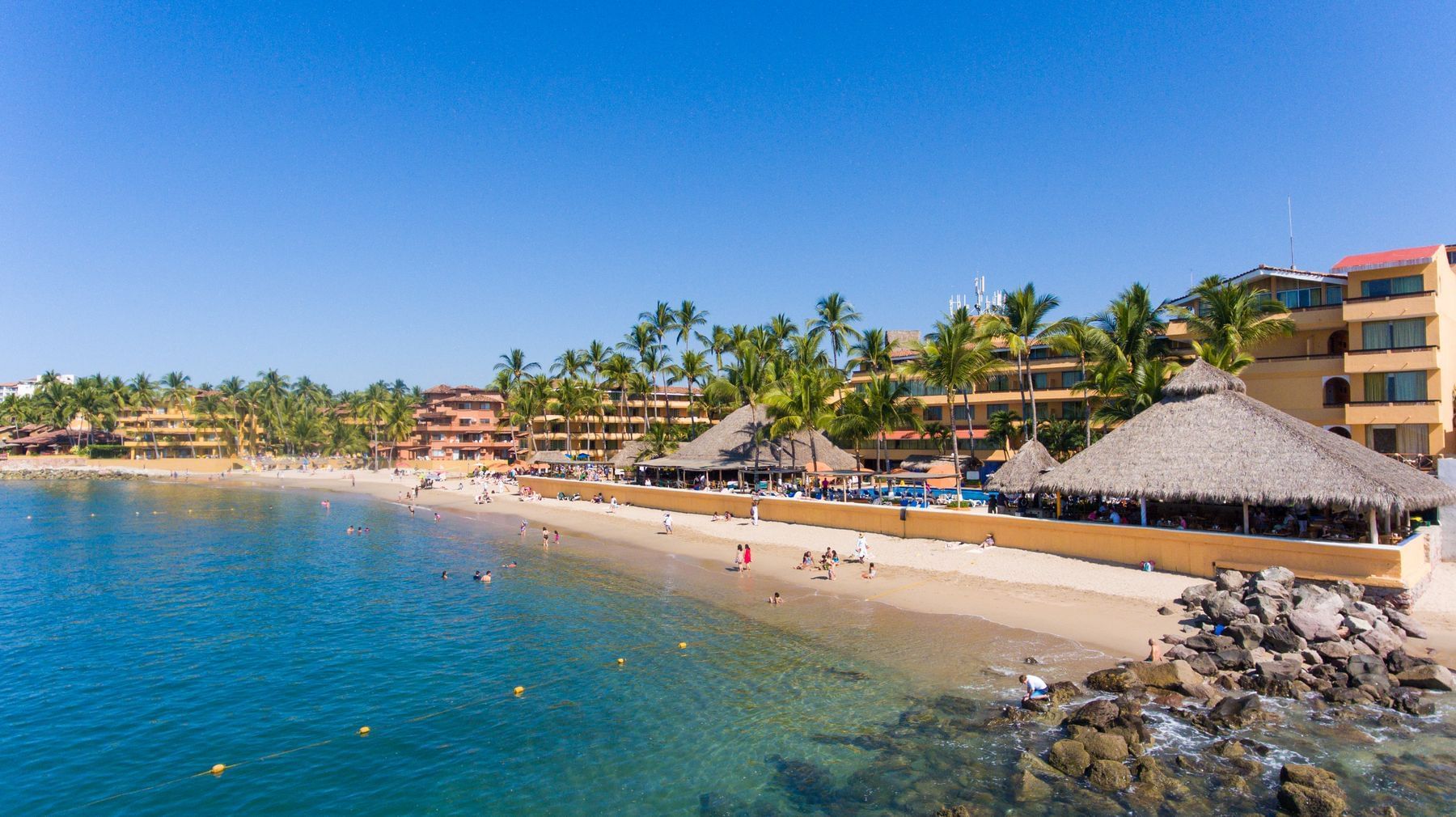 Las Palmas by the Sea All Inclusive
Restaurants and bars
After all that fun in front of the ocean, we're sure that the thing you want the most now is a delicious meal and a cold, fruity cocktail; remember that this is an All Inclusive hotel and you will find and amazing variety at any of our acclaimed restaurants and bars, next to a sunset that will leave you daydreaming for days.
No matter the taste and occasion, whether it's a family night out, romantic date night or lively group dinner with friends, we have the perfect restaurant for you.